Mirror & light artwork by Jakob Kaye
Currently working on his personal series with a forthcoming exhibition based on Sashiko Japanese textile stitching, taking inspirarion fom natural geometry, Buddhist motifs, protective symbols and cultural history.
Whilst working towards the 'Sashiko Reflections' exhibition in London, Jakob has also formed a team of working lecturers, academics and researchers from multiple departments within three seperate Universities in Scotland (Glasgow, Edinburgh & Strathclyde) to develop a series and project titled 'The Soul Mirrors'.
The team includes members within End of Life Studiies, Sociology, Psychology, Philosophy, Optical Physics & History departments towards developing a collaborativily formed series to be exhibited from 2018.
FORTHCOMING EXHIBITION: SASHIKO REFLECTIONS
17th November - 22nd December 2017
Venue: Sway Gallery
70-72 Old Street, London EC1V 9AN
T: +44 (0)20 7637 1700
www.sway-gallery.com
MORE INFO: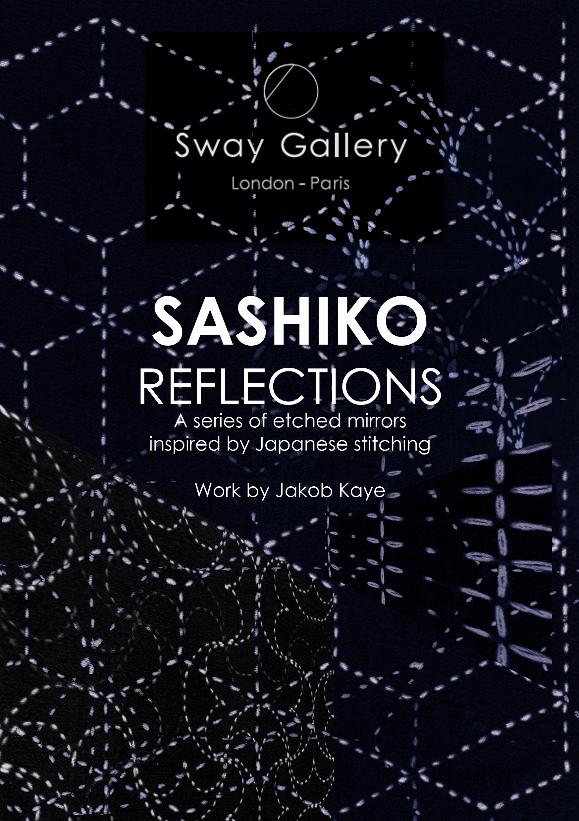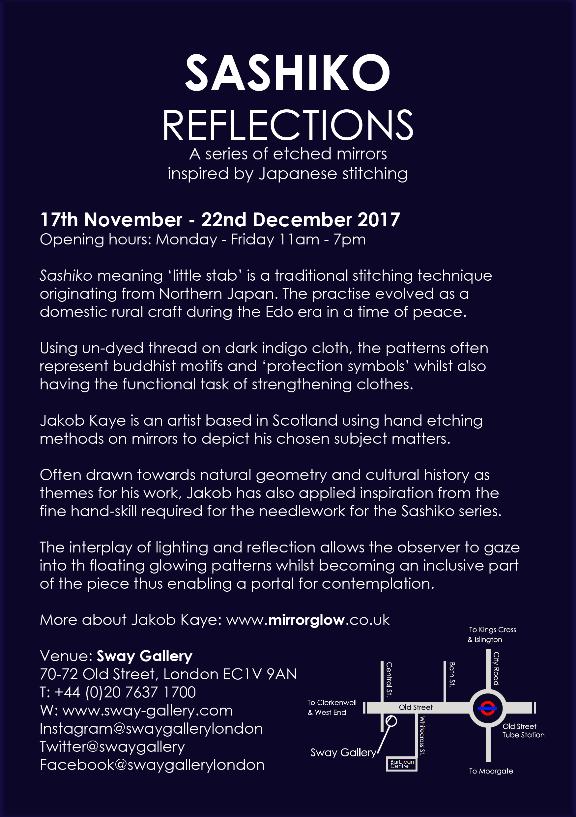 Sponsored by GLERBORG, Reykjavik
Supported by the Embassy of Iceland